On this and the following pages, you will find my characters and my friends and their characters from the online role playing game, HiddenWorld.  I hope you enjoy them.

This page was last updated on: November 27, 2006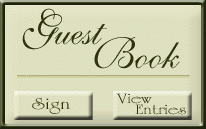 The Infamous Ishy Bear

Ishy Bear was given to MotherHen aka Kadayn by her then teammate and good friend Ishindar. He is her weapon of choice ooc: in the Inn. He can be stuffed with anything from his original cotton stuffing to ball bearings, rocks, an anvil and her current favorite stuffing -- gummi bears. Most men run when they see Kadayn pull Ishy Bear from her basket because they know someone is about to get thwacked.

Mother & Daughter

Left -- Kadayn -- First Knight of Hiddenworld

Rright -- Red Angel aka Ayrelanya -- The Healing Tears